In addition to the widespread automated distribution network only VisualTour gives you, we've now made it easier for you to add links to your individual VisualTours and your entire Inventory to:
your website
your email signature
your MLS
Craigslist
and anywhere else you want for maximum exposure!
You can
access the new Link Builder feature at ANYTIME
- on any VisualTour in your account - by clicking the Links button in your My Tours page, shown here:

When you click on the Links button, this is what the
Link Builder menu
will look like: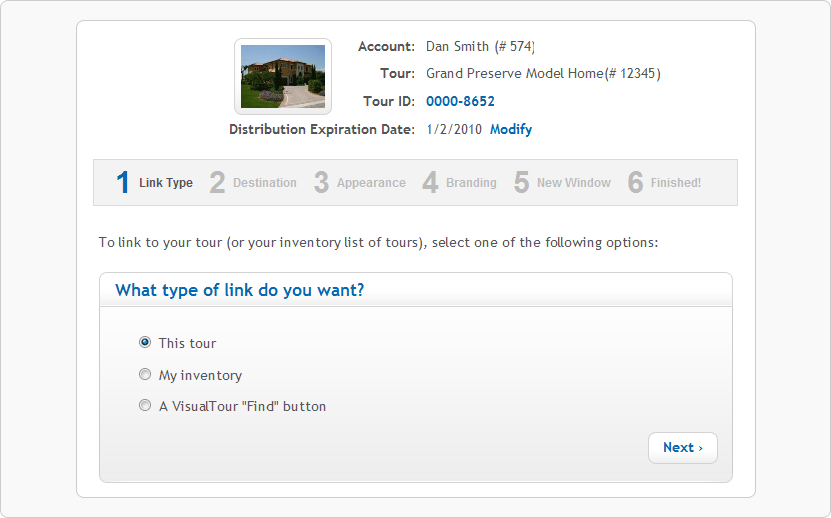 Link Builder quickly steps you through creating and posting your VisualTours to numerous places, and you can save any or all of these choices as a
Favorite
.
What's a Favorite?
You'll likely want to use Link Builder over and over again for some of your favorite places. As fast and easy as Link Builder is, the Favorites menu saves you even more time and effort –
giving you more time to build your success and take some stress out of your day!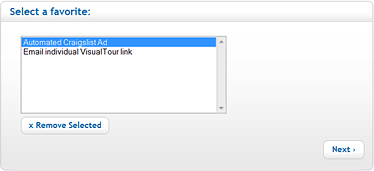 In today's economy, you need all the help you can get for affordable, effective internet marketing. VisualTour is the choice of more than 100,000 Realtors to get great results and maximum exposure.
Make sure you put the VisualTour Advantage to work for you!